HIS 218
Unit 16: Final Assignment and Course Review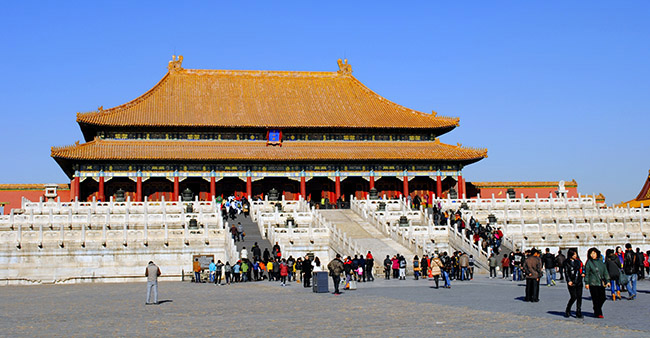 Forbidden City, Beijing, China. Photo courtesy T. Michelle Romano.

Short introduction
As you complete the course with your final assignment, you'll have the opportunity to reflect on your work in the course.
What you must do in this unit
If you have not yet done so, read Rosenzweig's Final Thoughts.
Check out Tom Scheinfeldt, Digital History and the Public History Curriculum (nice blog post about digital history.) Here is an excerpt: "Second, teaching digital history is not just about teaching students how to build websites. New modes of publishing and the technologies and programming languages required to mount history on the web are important parts of the digital history curriculum. But teaching students to be digital public historians means teaching them when and how best to use digital technologies in all aspects of public historical work."
SUBMIT
Submit the required Reflective paragraph (20 points).
Post on your blog (5 points) a comment on what you found most interesting about your study in this course. Please also include a suggestion for improving the course. Suggestions are very valuable as we are always making revisions to the course.
Post on your blog (5 points) a short critique and some comments about the final assignments of the other students in the course. You will find the URLs in the Canvas discussion board.
Unit learning objectives
Upon successful completion of this unit and with the completion of your final digital project, you will have demonstrated your mastery of the course goals and objectives, which are

Explain the evolution, key concepts and practices of digital history.
Evaluate and use digital tools, resources and social media to support emerging and traditional methods in the practice of history.
Demonstrate knowledge of copyright and intellectual property issues and be able to properly apply intellectual property requirements to the creation and use of digital historical materials.
Create a digital historical project using primary source materials that makes use of research skills appropriate and necessary in the digital age.
Show computer competency in history-specific skills necessary for successful transfer or employment.
Manipulate and interpret digital historical materials such as maps, databases and statistics.
This page is copyright © 2014-20, C.T. Evans
For information contact cevans@nvcc.edu