HIS 218
Unit 5: The Information Age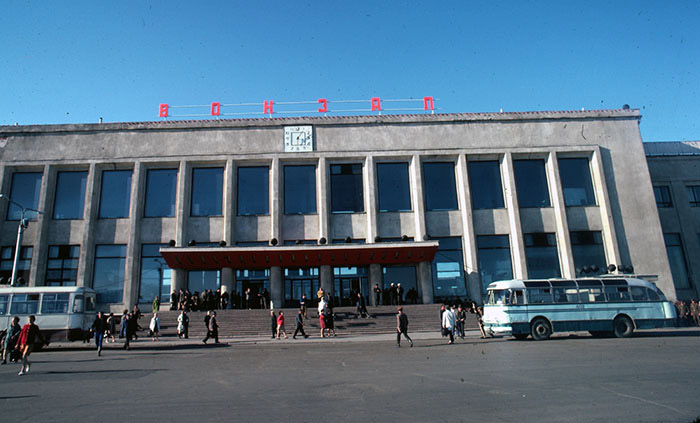 The old railroad station in Khabarovsk, Siberia, Russia. Photo credit T. T. Hammond.

Short introduction
Having just discussed the need to digitize historical material, we know take a look at where can you find materials that have already been digitized and are usually found in online collections or in library databases. There are more and more items daily becoming available to historians on the web. This will help you in locating materials for use on your final project.
What you must do in this unit
Read Rosenzweig's Building an Audience.
Read this week's note. There are great databases for online materials (especially newspapers) and scholarly articles now available. In my note I list some local history resources.
Watch the video for this unit of the course on YouTube.
Have a look at the NVCC library page, with all of its fabulous research links. I prefer to use VIVA's alphabetical list of resources when I am starting on a project. You can often find online resources (not listed in VIVA) at other major university library websites. WorldCat is a great resource!
We've already noted some local public libraries in unit 2, and many of them also have selected resource databases, which you usually have to access on site in the library.
Not sure where to put on the syllabus WordSeer, so I just decided to list it here as an example of a brand new software tool that I haven't figured out how to use yet.
Submit
Post on your blog (5 points): a quick note of the kind of informational databases that you might be able to find and use at your local library, the NOVA library and the Library of Virginia; post at least three examples. Please let me know in Canvas when you have posted so that I can grade.
Extra credit options
Unit learning objectives
Upon successful completion of this unit, you will be able to (1) locate historical source and secondary materials on the web using available databases and (2) appreciate the difficulties involved in finding online digital materials.
This page is copyright © 2014-20, C.T. Evans
For information contact cevans@nvcc.edu