Belarus and northern Ukraine are filled with marshy wetlands which are called a variety of names (Pripyat Marshes, Pripet Marshes, При́пятские боло́та, Pinsk Marshes, Пінскія балоты, Пинские болота, Polesie or Polessie). Most of these lowlands stretch along the Pripyat River and its tributaries in the south of Belarus, but they are also located in Poland, Russia and Ukraine. In the last fifty years, many of the marshes have been reclaimed for farmland, with an unclear, long-term environmental impact.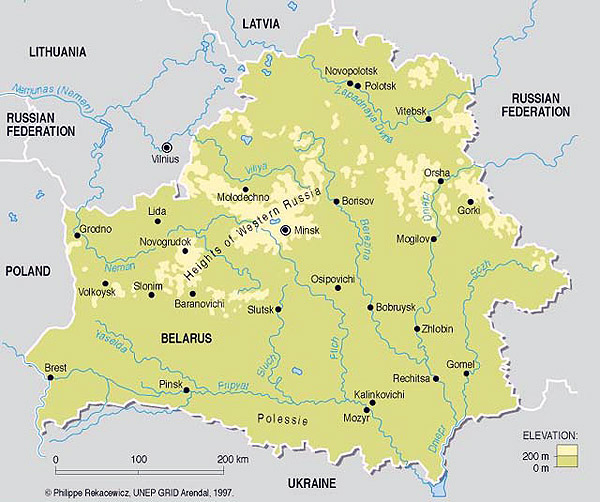 Almost all of southern Belarus, around the Pripyat River, from the city of Brest eastward, is marshy lowland.

These two photos of some of the terrain in the Pripyat Marshes are courtesy of The Ramsar Convention on Wetlands.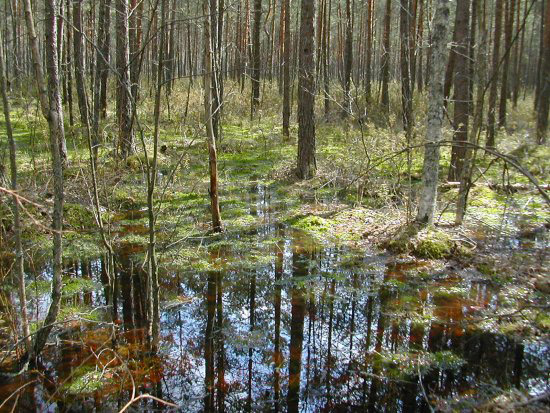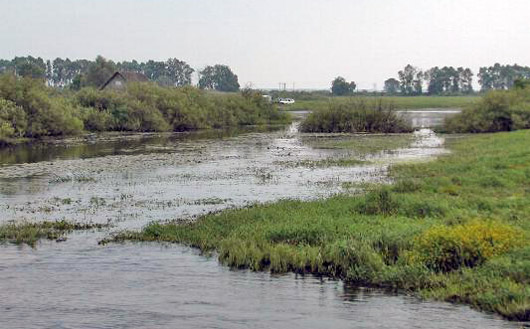 In 1986, the Pripyat region suffered terribly from the nuclear accident at Chernobyl with large areas contaminated by radioactive fallout and now considered too dangerous for living. The town of Pripyat (При́п'ять), which is just across the border of Belarus, along the Pripyat River in northern Ukraine (about 90 miles from Kyiv), was home to most of the workers at the Chernobyl nuclear plant. The city was abandoned following the disaster. Both the Pripyat River and the Dnipro River flow right past the former nuclear power station on their way to the Kyiv Reservoir, which is further south on the Dnipro River.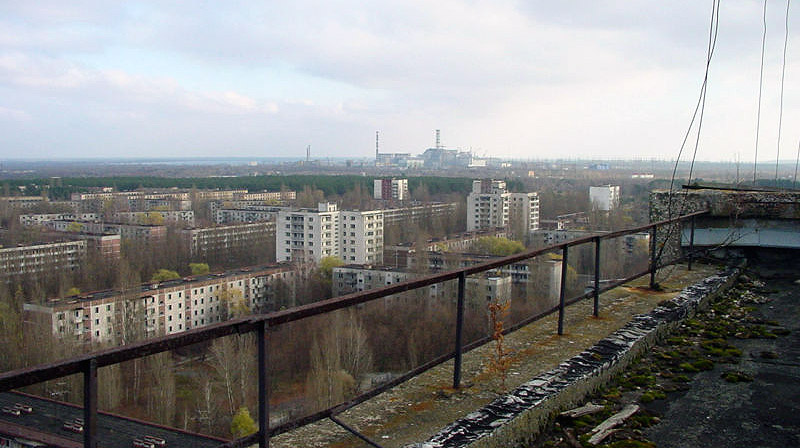 View of Chernobyl taken from the roof of a building in Pripyat, Ukraine.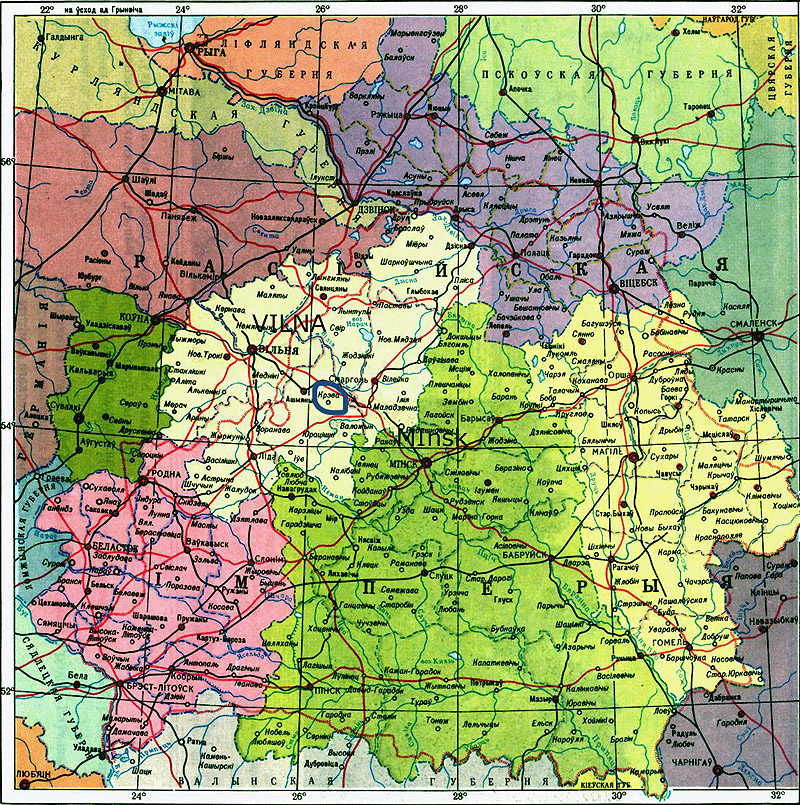 Late nineteenth-century map of the western guberniia (provinces) of the Russian Empire.
Present-day Belarus is largely comprised of parts of the former Russian Empire guberniia of Vilna, Minsk, Vitebsk and Mogilev. My grandparents were from the village of Krevo in Vilna guberniia, circled on this map.